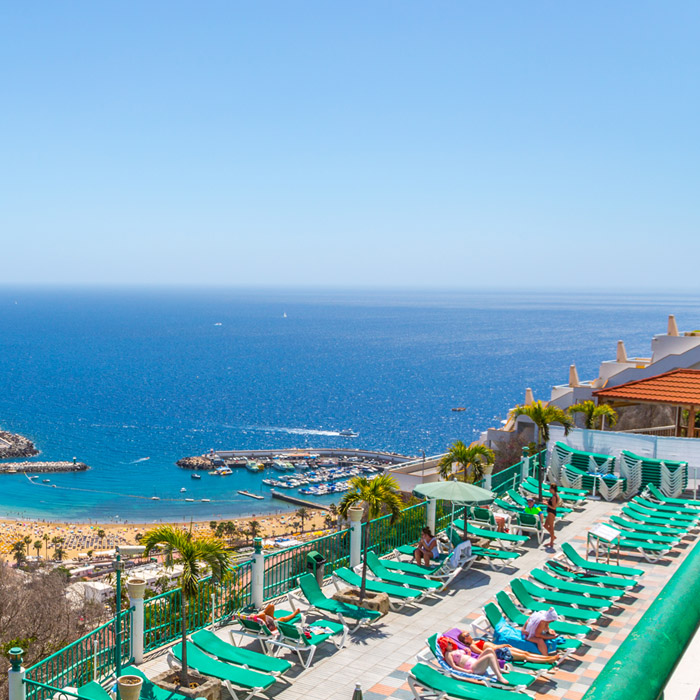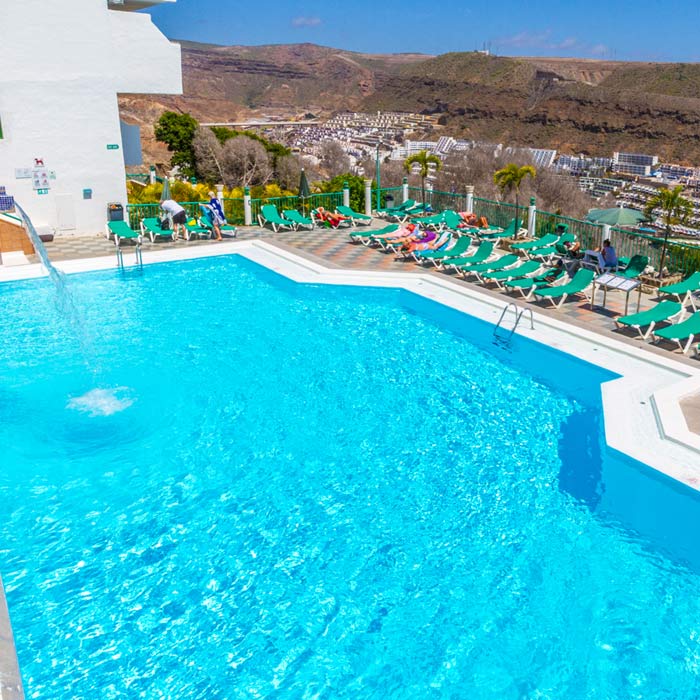 Apartamentos Monteparaíso
Free WiFiThroughout the hotel

2 swimming poolsWith solarium area

BalconyWith table and chairs
Apartments
Apartamentos Monteparaíso are ideal for a fantastic family holiday. All apartments have one bedroom, living room with sofa bed, fully equipped kitchenette, bathroom and furnished terrace with views of the bay.

Customer reviews
Thank you for choosing us!
10/10
"We love everything about this hotel, staff, view, clean service, it was just perfect for us, thank you."
9,6/10
"Nice and comfortable apartment, very good breakfast, kind staff and lovely cats ready to cuddle every time you walk in and out."
9,6/10
"The rooms were always clean and the view from balcony was amazing cleaning staff were efficient and polite as well as the bar staff and catering staff."
Holidays in Puerto Rico, Mogán
Apartamentos Monteparaíso are located in the upper area of Puerto Rico, Mogán. With a family-friendly atmosphere, the complex offers a quiet environment to all its guests for an enjoyable and well-deserved holiday on the southern coast of Gran Canaria. The apartments are located just over one mile away from the beaches and offer stunning views of the bay and the Atlantic Ocean.
Services
And children's park
2 swimming pools

For adults and children

Minigolf

And children's park

Cleaning service

5 times/week
Our favourite corners
Photo gallery